Your corporate jet's value and reputation rely on the quality of your aircraft maintenance program. At C&L, we believe in an all-encompassing maintenance program, providing various inspections, maintenance checks, repairs, overhauls, upgrades, and refurbishments on numerous corporate aircraft all in one place.
Corporate Aircraft We Specialize In:
Explore Our Corporate Aircraft Maintenance Services
Whether you want a pre-purchase inspection before buying an aircraft, need routine maintenance, repairs, or overhauls, or desire the latest interior upgrades, we've got it all.
Corporate Aircraft Maintenance
Routine Aircraft Maintenance
Propeller Maintenance
Interior Aircraft Refurbishment
Galley Updates
Lavatory Replacements
Cockpit Refurbishment
Side Panel Installation
Entertainment System Integration
Acoustic Packages
LED Lighting Upgrades
For More Information, Check Out Our Articles On Corporate Aircraft Upgrades
Who We Are
Located in Bangor, Maine, C&L is an approved EASA and FAA repair station (#145.6152 / #J2SR196J). We are experienced in transferring aircraft from FAA registration to EASA registration. We are also an authorized dealer and installation center for several products, including Universal Avionics, Garmin, True Blue Power, Bongiovi, Gogo, and more.
Contact The Corporate Aircraft Team
We look forward to providing quality service tailored to meet your personalized needs and your
aircraft's specifications. Contact our team by filling out the form below or reaching out to an
individual team member.
Ron Jennings
SVP Business Development MRO
PH: +1 207 217 6120
CELL: +1 207 951 7381
EM: Ron.j@cla.aero
LinkedIn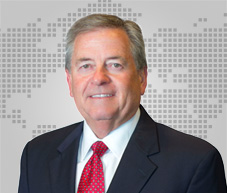 Paul Woodard
Regional Sales Manager – Corporate MRO, Southeast
PH: +1 888 777 1843
CELL: +1 973 865 3699
EM: Paul.w@cla.aero
LinkedIn
Contact C&L Aviation Group
We are happy to answer your questions. Contact us using the form below, and someone will get back to you as soon as possible.