Challenger Interior Refurbishment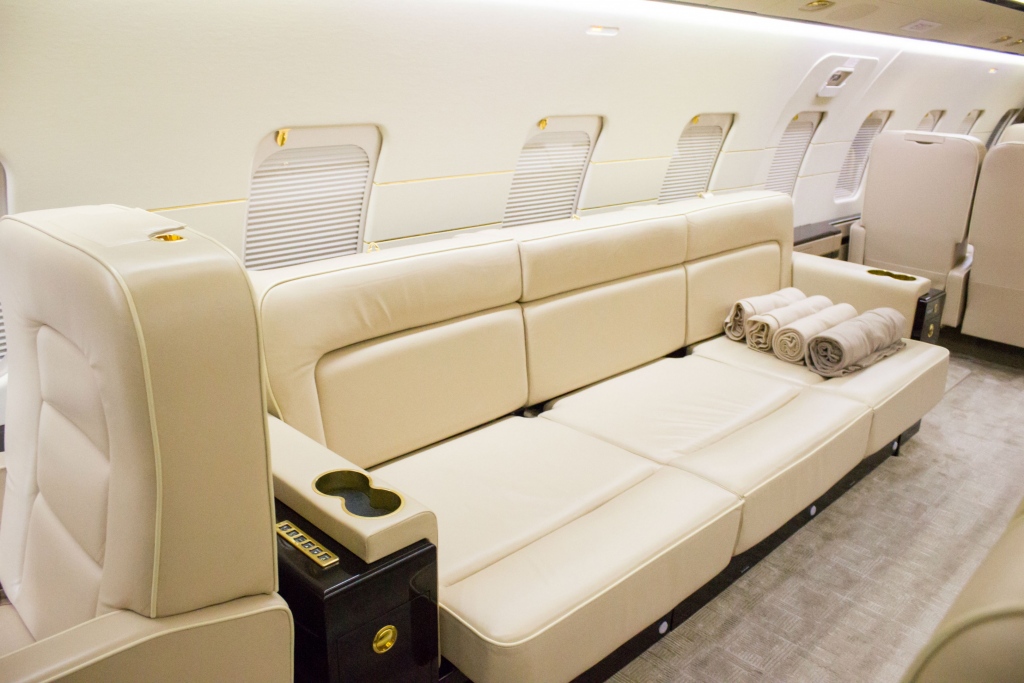 C&L's highly experienced team, trained in Challenger interior OEM completions, produces stunning upholstery designs, and every project receives meticulous fit and finish.
Our on-site upholstery and cabinetry shops feature state-of-the-art equipment that can handle any project, from a simple replacement of soft goods to a major interior recompletion involving a new cabin floor plan.
Our facility also offers an interior design showroom, with the latest video-conferencing technology to make design and material approvals easier and turnaround times faster.
Inquire Today about our Challenger Services
• Complete Cabin Reconfigurations
• Custom Seat Designs and Foam Builds
• New Seat Covers
• Carpet Replacement
• Repair and Recovering of Sidewall Panels
• Window Surrounds
• Galley and Lavatory Newbuilds and Upgrades
• Custom Cabinetry and More!
Connect with us today or download our complete Challenger Aircraft Services Brochure.