Minimize aircraft downtime with our custom-fit Hawker leading edges. 
Hawker leading edges are the foremost edge on an airfoil, such as a wing, rotor blade, or stabilizer. Leading edges are the first part of an aircraft to meet air particles, and because of this, leading edges often endure considerable wear and tear.  
It is critical to repair or replace leading edges before damage spreads to the rest of the airfoil or affects the operation of the aircraft.
Leading edges can be damaged by corrosion. Corrosion can develop as a result of leakage from separating TKS panels, destruction by foreign objects (birds, rocks, hail), erosion from general weather, or carelessness while the aircraft is on the ground.

Our Solutions:
At C&L we are dedicated to keeping your leading edges in optimal condition.
Our experienced technicians are trained to recognize the early signs of damage and wear and tear on leading edges so that we can fix the problem before it becomes greater.
For major repairs, we have developed full overhaul capabilities in-house, a benefit that saves you time and money.
We also have full shipsets for Hawker 800 and Hawker 800xp available for exchange with quick turnaround times, and our units are customized to individual aircraft to avoid issues of fit.
Additional Hawker Services

Experience the C&L Difference:
Experienced, trained technicians
Full overhaul capabilities in-house
Full ship sets available for exchange with quick turnaround
Units customized to the individual aircraft to avoid issues of fit

Learn How to Minimize Corrosion on Your Hawker Leading Edges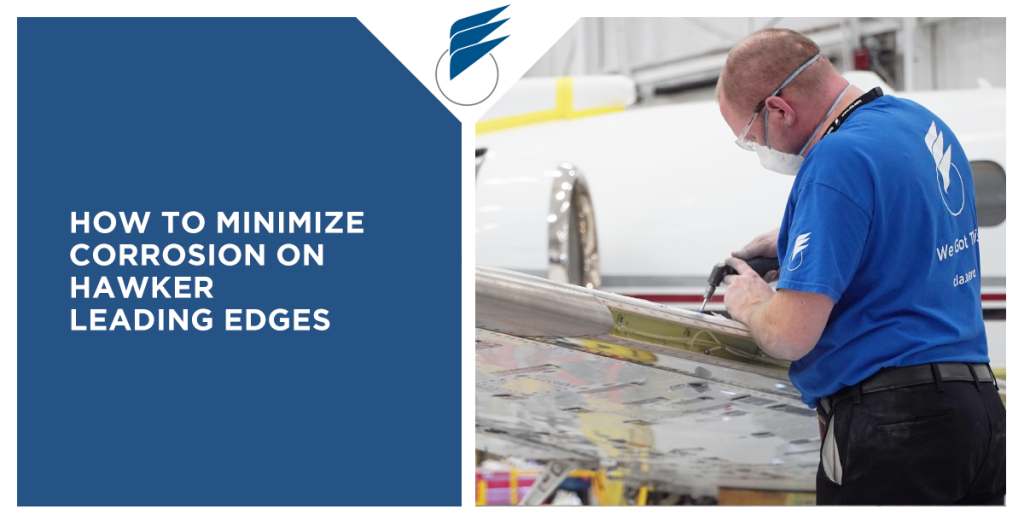 Hawker Aircraft Information
We are happy to answer your questions. Contact us using the form below, and someone will get back to you as soon as possible.