C&L Aviation Can Perform your Aircraft's Cabin Management System Upgrade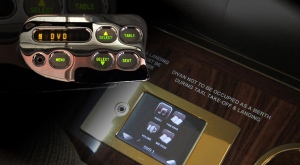 If you operate a Gulfstream GIV, GV, Challenger 601, 604, Global Express or Hawker Aircraft you might be surprised to know that your aircraft is now considered "legacy" and your cabin management system (CMS) is obsolete.
It's true. These time-tested aircraft have paved the way for advancements in aircraft models, and cabin management systems are not what they used to be.
Obsolete systems can sometimes be replaced with newly designed, state-of-the-art systems, but these modifications require extensive cabinet and drink rail modification that are usually very expensive and result in extended down time.
Cabin Management System Solution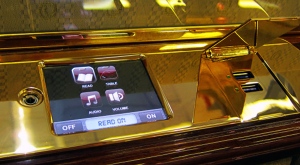 C&L Aviation Group in partnership with DPI Labs have created a solution. Using a series of switches, touch screens and controllers that are exact replacements for the former Pacific Systems and Collins and Baker Electronics components, we can upgrade your system with minimal (if any) impact on your existing furnishings and veneers. DPI Lab's switches and controllers are designed as fit and functional replacements, and their touchscreens are an elegant upgrade.
In addition to CMS, we offer High Definition, in-flight entertainment systems, including HD LCD displays, Blu-Ray DVD systems, and Digital Audio systems.
Inquire Today about our Cabin Management System Solutions
The list of replacement services being offered by C&L includes:
Complete CMS Systems

Cabin Switch Panels
Touch Panels
System Control Modules

In-Flight Entertainment

HD LCD Display Screens
Blu-Ray and DVD Systems
Digital Audio Systems

LED Lighting
and more
DPI Labs CMS are found on numerous Commercial, Private, Military and VIP aircraft. As an official partner with DPI Labs, you can be assured that C&L will manage the installation of your new system reliably and professionally. Give your legacy aircraft a new lease on life. Contact us today. Installation slots are now available.
Inquire Today about our Cabin Management System Solutions