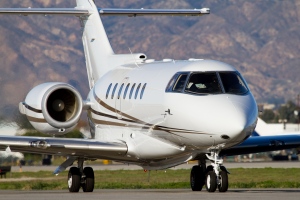 We have a large Hawker aircraft parts inventory with significant cost savings.
When it comes to Hawker aircraft parts, the marketplace has a lot to offer.
But you want a good deal, and price matters.
We understand. That's why we are committed to making the price of our Hawker parts competitive.
From over 30,000 line-items in our warehouse and many rotables ready on the shelf, to a large stock of items from aircraft teardowns, we can make our Hawker parts affordable.
Quality
But quality matters even more. Which is why every quote we send includes a photo of the actual part and a full record of traceability. This allows you to make more-informed decisions that will save you time and money.
Plus, we keep a large stock of Hawker 800-series TKS panels – available for both wings and horizontal stabilizers – that are ready to go as the need arises, keeping you and your aircraft in the air.
We also have full, in-house overhaul capabilities for Hawker leading edges, a benefit that saves you time and money. For replacements, we have full shipsets available for exchange with quick turnaround times, and our units are customized to individual aircraft to avoid issues of fit.
More ways we keep you flying:
International and same-day shipping
Industry standard warranty
Comprehensive technical support from the best technicians in the industry
Connect with our Hawker parts team now
Choices
We actively partner with our customers to develop spare-parts programs that will properly support their aircraft, while still offering the best possible cost, efficiency and convenience.
All aircraft parts and their certificates are photographed and scanned as they enter our warehouse. This enables our customers to have the information at their fingertips via our secure website or included as links on each of our quotes.
With over 30,000 Hawker parts located in our warehouses in USA, Europe, and Australia, we are able to support operators around the world 24/7.
Distribution
C&L Aerospace is the authorized distribution agent for many quality OEMs.
As the authorized distribution agent, we are able to guarantee part quality while satisfying our customers' needs for consistent and reliable supply of regularly sought-after and specialist spare parts.
Our close partnership with OEMs and our coordinated sales and customer service approach ensures effective customer communication and delivery.